Bariatric Services
Weight Loss Surgery
Sunnybank Private Hospital offers a range of weight loss procedures to eligible patients. Known as bariatric surgery, we provide procedures and surgical treatment to assist patients with weight loss.Our bariatric surgeons work with patients to help them achieve sustainable weight loss and improve their medical conditions, ultimately improving their quality of life.
What is weight loss surgery?
Bariatric surgery includes a variety of procedures performed on patients who have obesity.Weight loss is achieved by reducing the size of the stomach with a gastric band or through the removal of a portion of the stomach or by resecting and re-routing the small intensive to a small stomach pouch.Having this type of surgery also assists other health conditions such as diabetes, blood pressure and heart issues.
There are many different types of bariatric surgery that either restrict the size of the stomach, so the patient feels full after eating only a small amount of food or reduce absorption of food by changing how food is digested.
Bariatric surgery can improve many health problems related to obesity, such as type 2 diabetes, high blood pressure, unhealthy cholesterol levels, and sleep apnea. Surgery also may lead to improved physical function and mood, and better quality of life.
At Sunnybank Private, we offer various procedures described below. Your surgeon will discuss the best option for you during your consultation.
---
Listen to Bariatric Specialist, Dr Mark Daoud regarding the benefits and risks of weight loss surgery.

Our Nurse Unit Manager Tanya Dawes, explains our pre-admission process
Is weight loss surgery for you?
You may need to stay in ICU overnight after surgery. Listen to our ICU staff explain what you can expect.
Dietician Suraya Nikwan outlines how she supports you
pre and post - surgery with dietary requirements to ensure success.
Weight loss Procedures
Laparoscopic Sleeve Gastrectomy
Also known as a sleeve gastrectomy.
This surgery permanently removes the majority of your stomach, around 85%. After the surgery, patients will feel full after eating a small amount of food since their stomach is so much smaller.
Patients may also feel less hungry because the part of the stomach removed is the main area where Ghrelin (the hunger hormone) is produced. Ghrelin levels post-surgery drop significantly which decreases feelings of hunger.
Hospital stay is usually between two to five days.
The Gastric Balloon is a non-surgical intervention option for weight loss. An inflatable silicon balloon is placed inside the stomach via a gastroscope that enters through the mouth. Once inserted into the stomach, the empty balloon is filled with saline solution and can be kept in place for up to six months.
The balloon helps weight loss by limiting how much can be eaten and helping patients feel fuller faster.
Hospital stay is usually one day.
Gastric bypass surgery decreases the size of the stomach and changes how the stomach and small intestine absorb food.
During the procedure, the stomach is divided with staples to create a small pouch in the top part of the stomach. This pouch is attached to the lower part of the small intestine so food bypasses most of the stomach and the first part of the small intestine.
The larger part of the stomach remains in the body and will continue to produce digestive juices to help with digestion. However, this detached portion of the stomach will no longer come in contact with food.
This results in less food being absorbed into the body and a feeling of satiety after eating only a small amount.
Hospital stay is usually between three to five days.
Our Specialists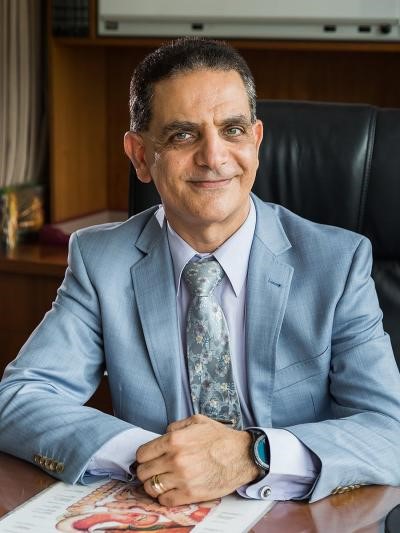 Dr Mark Daoud
MBChB, FRACS
General, Bariatric and Endocrine Surgeon
Dr Mark Daoud obtained his fellowship in general surgery in 2002 at the Princess Alexandra Hospital and his first appointment as a staff specialist was at Mater Hospital Brisbane. His breast surgery training was also at Mater Hospital. Dr Daoud obtained his fellowship in endocrine surgery in Germany and Belgium where he completed a visiting fellowship in laparoscopic gastrointestinal and obesity surgery.
Dr Daoud is also accredited for gastrointestinal endoscopy with the Gastroenterological Society of Australia (GESA).
Qualifications
Bachelor of Medicine and Bachelor of Surgery M.B.B.S. – 1987.
Fellowship in General surgery FRACS – 2003.
Fellowship in Endocrine & Obesity surgery in Germany and Belgium – 2004-2006.
Specialty
General Surgery
Laparoscopic Surgery and Obesity Surgery
Endocrine Surgery
GI endoscopy
Breast Surgery
To arrange an appointment with Dr Mark Daoud please contact:
Phone: 07 3397 8499|
Fax: 07 3394 4166
Website: ocg.com.au
Suite 30, Level 1, Greenslopes Specialist Centre,
121 Newdegate Street
Greenslopes Queensland 412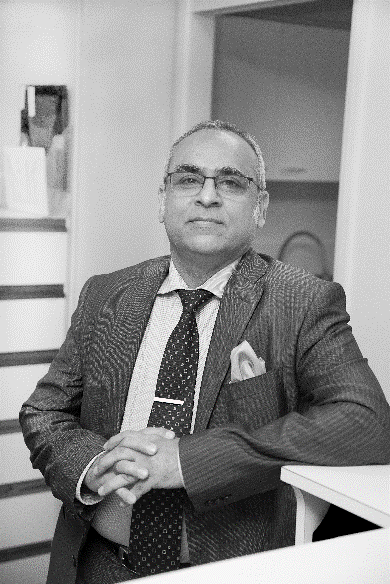 Professor M. Ashraf Memon
MBBS, MA Clin Ed, DCH, FRCSI, FRCSEd,
FRCSEng, FRACS, FACS
General, Laparoscopic, Gastrointestinal and Bariatric Surgeon

Professor Memon is a surgeon of over 25 years' experience. Having trained in some of the best medical centres in the world, (USA, UK, Ireland) he offers his patients a safe and caring surgical hand. His relentless commitment to continuous professional development ensures his patients always receive the most up to date and evidence-based care.
Professor Memon offers upper and lower gastrointestinal surgery, obesity surgery and endoscopy. Encompassing both open and minimally-invasive techniques Prof Memon performs hernia repair, gallbladder surgery, anti-reflux surgery, surgery for oesophageal motility disorder such as achalasia, colorectal surgery, circumcision, vasectomy, varicose vein surgery, obesity surgery (gastric sleeve, banding and intragastric balloon) among other general surgical procedures. Prof Memon is a highly experienced endoscopist and dually accredited with the Gastrointestinal Endoscopic Society of Australia (GESA).
As such he also offers colonoscopy, gastroscopy, capsule endoscopy and pH & Manometry Studies for gastro-oesophageal reflux disease and primary oesophageal motility disorders.
Specialties:
General Surgery
Gastrointestinal Surgery
Bariatric Surgery
Upper and lower GI endoscopy
To arrange an appointment with Professor Memon please contact:
Phone: 07 3345 6667
Fax: 07 3344 1752
Email: info@sunnybankobesitycentre.com.au
Websites: www.sunnybankobesitycentre.com.au/www.seqs.net.au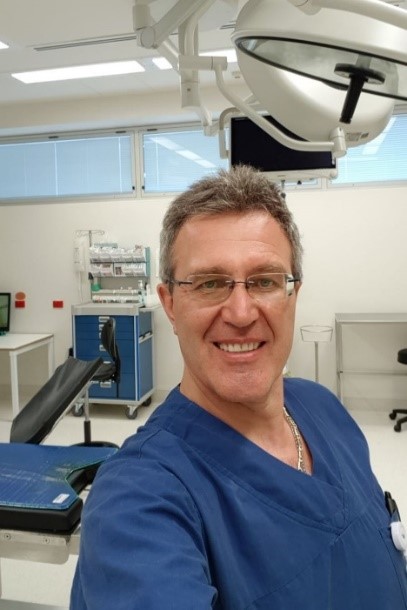 Dr Mikhail Mastakov
MD FRACS
Bariatric & General Surgeon
Dr Mikhail Mastakov is a Bariatric & General Surgeon practicing at Sunnybank Private Hospital, Mater Private Hospital Redland and St Stephen's Private Hospital.
He is a Fellow of the Royal Australasian College of Surgeons (RACS), member of the General Surgeons Australia (GSA) and Australian and New Zealand Metabolic and Obesity Surgery Society (ANZMOSS) and holds accreditation for Colonoscopy from the Gastroenterological Society of Australia (GESA).
Dr Mastakov completed his surgical fellowship in Australia, as well as a preceptorship in Bariatric (Obesity) surgery with leading Australian bariatric surgeons practicing in Sydney, Melbourne, Brisbane, Perth and Adelaide, and have 24+ years of experience.
Dr Mastakov's Bariatric and General surgery practice performs numerous elective and emergency surgeries and surgical procedures. The list of most commonly performed surgeries include laparoscopic Sleeve Gastrectomy, laparoscopic/open repair of femoral, inguinal, ventral, umbilical, incisional or recurrent hernia, HAL (Haemorrhoidal Artery Ligation – treatment of symptomatic haemorrhoids), laparoscopic cholecystectomy and appendectomy, surgery for benign or malignant breast conditions and large bowel surgeries such as right and left hemicolectomies (bowel resection) for colon cancer.
Dr Mastakov provides high-quality care for patients with bowel obstruction, diverticulitis, pancreatitis, thyroid and parathyroid pathology, pilonidal sinus, haemorrhoids, anal fistula or fissure, hydrocele and varicocele, benign or malignant skin and soft tissue tumours and ingrown toenails.
Special Interests:
Sleeve Gastrectomy
Hernia Repair
Laparoscopic Emergency & Elective Abdominal surgery
Other General Surgery
To arrange an appointment Dr Mastakov, please contact:
P (07) 3414 3950 F (07) 3319 6338 Practice Manager: 0427640523
Email mmastakov@mastakovsurgery.com
Website http://mastakovsurgery.com.au
Three Clinic Locations are available: Sunnybank, Cleveland and Hervey Bay