Sunnybank Maternity - here for you and your baby.
Sunnybank Private Hospital has been delivering end-to-end maternity services for many years including childbirth education, early bird physiotherapy, antenatal, intrapartum and post-natal care classes. We offer a highly regarded, end-to-end maternity service and with our new look and touch of luxury, we believe we are the number one choice for families.
We've refurbished, repainted and created a comfortable and relaxed atmosphere for new mums, partners and family. We look forward to welcoming you on one of the most important special occasions in life – meeting your baby for the very first time.
Our new rooms, with access to beautiful landscaped gardens and seating for family and friends, now have full size single beds for partners, specially selected breastfeeding chairs, dining table and chairs, private ensuite, refrigerator and ample cupboard space.
We've introduced a range of complimentary luxury items as we believe all new mums deserve some pampering such as high teas, foot and hand massages and beauty products.
No two patients or births are the same and we are committed to offering you individualised, holistic care to reach the best possible outcome for both mother and child.
Click here for the Australian Government COVID-19 vaccination decision guide for women who are pregnant, breastfeeding or planning pregnancy.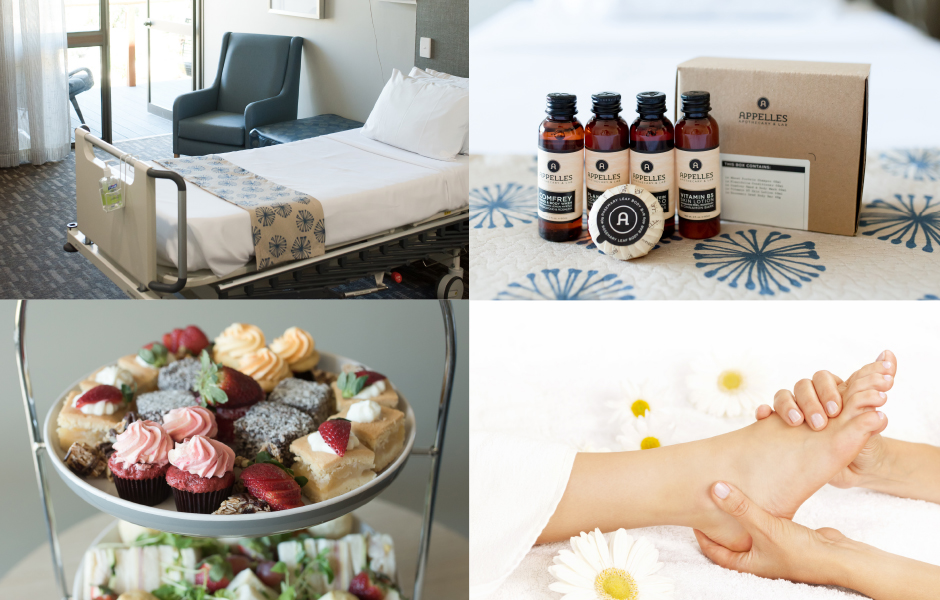 Refurbished rooms and complimentary luxury services for mums!
Patient information
Your stay
Our obstetricians