Visitor Information
[Effective 17 February 2022]
To ensure the safety of our patients, we have updated our visitor policy.
Sunnybank Private will be allowing two (2) visitors per patient entry into the Hospital.
Mask wearing continues to be mandated indoors and all persons entering the Hospital will continue to be required to sign in using the QLD Check In App.
Visitors must be vaccinated unless they meet exemption criteria.
Visiting hours are:
ICU
10am-12.30pm and 3pm-8pm
Day Surgery
Not permitting visitors
All other wards
10am-12.30pm and 3pm-8pm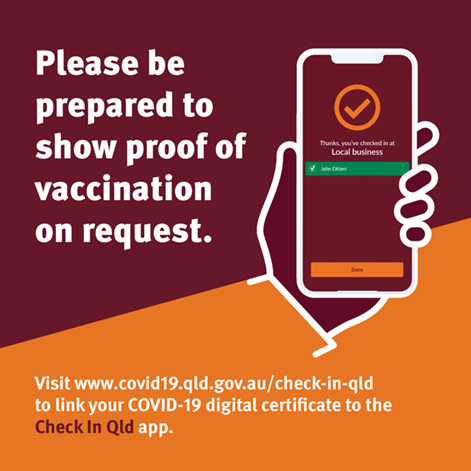 If you are an visitor, please link your proof of COVID vaccination status to your Check In QLD app, or otherwise download or print-out your evidence of vaccination.
As always, the safety of our patients, staff and doctors is our highest priority and we thank you for your understanding.
We will support telephone and virtual visits wherever possible.